Helping a child through their natural mode of interaction: Play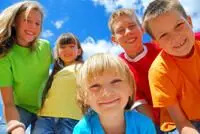 Play Therapy is a form of counseling or therapy that uses play to communicate with and help people, especially children, resolve emotional struggles. It has been found to help children towards better social integration, growth, and development.
Play Therapy can also be used as a tool for diagnosis. A Play Therapist observes a child playing with toys (play-houses, cars, dolls, etc.) and engages them in specific activities to determine the cause of the disturbed behavior. The objects and patterns of play, as well as the willingness to interact with the therapist, can be used to understand the underlying rationale for behavior both inside and outside the session.
I am a Registered Play Therapist and have been working with children and families since 2006. At this time, I am accepting children clients for specific cases. Please contact me if you would like to discuss the possibility of your child participating in Play Therapy.